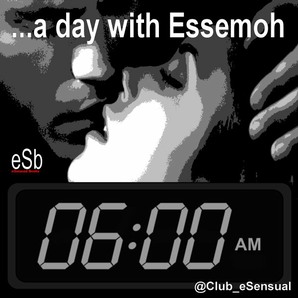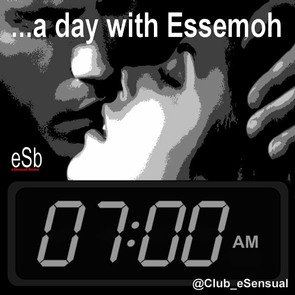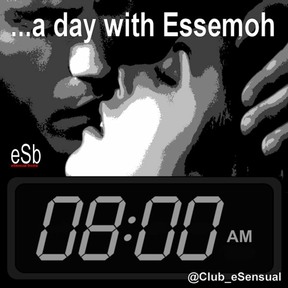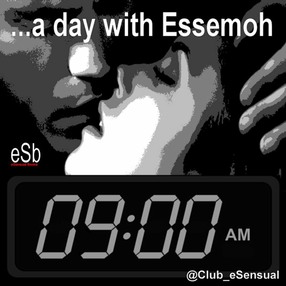 06:00
This is a series of audio experiences where you get to spend a very sensual day with me, Essemoh Teepee. You experience a new part of the day with me every session, starting with us waking up together just before we have to get up. What shall we do?
Find out for yourself and experience it all, support this and all manner of new projects by becoming a Patron @Club_eSensual
Click on the Image for more and to listen.
07:00
It's finally time to get up, we have a whole day ahead of us and I have so much planned. A short teaser to whet your appetites. Patrons get to devour the whole episode, due for release soon…
For the price of a couple of coffees you can get full access to these and much more on Patreon. Help me keep creating these experiences with your support.
Click on the Image for more and to listen.
08:00
It has already been a very full day... and it's time we had some sustenance to give us energy for what is to come.
I make you some breakfast but there is more than scrambled eggs and toast on the menu. This is a little appetizer, Patrons get to luxuriate in the full delicious experience. If you would like to eat your fill eith me then help me keep creating these experiences and become a Patron
Click on the Image for more and to listen.
Click on the covers to hear what it's like to be with me for a day
09:00
Well the first three hours of our day have been pretty full so far! This fourth hour is just a car trip to the store, so what can happen, right?
You happen! You get very naughty indeed and we get ... delayed.
Patrons get to hear ... everything, are you jealous?
By becoming a Patron you could get in on the act and also support us to make even more of these delicious experiences. What have you got to lose?
Click on the Image for more and to listen.
There are 18 audios, one for each of the Day's hours.
If you don't want to commit to being a Patron you can acquire all 6 compilations as they are released on the eSensual Books website. The first 12 hours are available now in 4 compilations, check them out…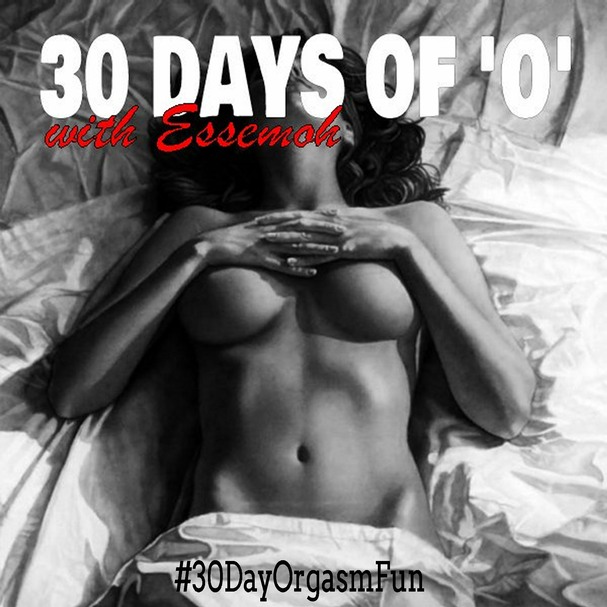 #30DayOrgasmFun is the love child of an active erotic mind and the soul of a sex positive campaigner, Tabitha Rayne. Tabitha says of the initiative " I wanted to see if by prescribing myself some 'me' time, I could release enough endorphins to reconnect my mind, body and soul".
Well that is something I am familiar with from the work of Directed Erotic Visualisation© so it was no surprise that in the last few years this campaign has gained support and many followers.
Tabitha goes on to say that seeking to have an Orgasm a Day for a month, " …was hard at first and I didn't manage every day, but I did eventually feel better about myself. My mood lifted and I felt ready for the world anew".
I think that this is just the way we should be going, to work with what we have within ourselves and become what we desire most, to become well, sensually self aware, confident and feeling amazing.
So, in the spirit of community and Women's well being, this is my contribution to the #30DayOrgasmFun event. Every day for a month on Patreon I am posting a prompt, a teaser, an erotic audio experience, something to help you get to where you want to be. So make sure that you don't miss out on your daily 'O'. Click on the image above and you can listen to what I mean. This is just a brief sample to w(h)et your...well you know.